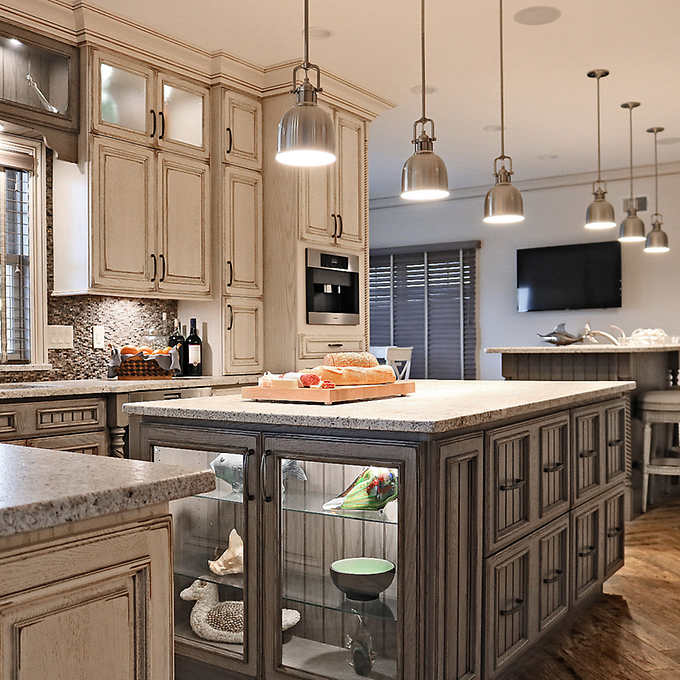 When you plan to build a new kitchen or contemplate refreshing the style, making the right stylistic choices while choosing your kitchen cabinet door style is critical. When doing this, keep three things in mind to make your kitchen as comfortable and productive as possible.

What is your budget?
When it comes to kitchen decoration, price is a very important aspect. However, the cost of a new-styled kitchen depends only on you, the desired shapes and sizes, and other details preferences. You may look up the industry averages, but the most efficient way to estimate the cost is to contact A+ Construction & Remodeling managers, schedule the visit of the pro and make an official estimate.

What look are you going for?
What kind of dream kitchen do you envision? Is it stylish and modern? Rustic? Elegant and sophisticated? Refined? In short, your choices are endless, but your choices play a huge role in determining which cabinet door style is right for you. Remember: This is a style you'll be living with for years, so think about what you'll be happy with 5 and 10 years from now.

Does it need maintenance?
Although we may like the appearance of certain kitchen cabinet door styles, they might not fit our way of life. In a busy family with children, when everyone is busy and busy, they may want a door type that is easy to wipe and keep clean, such as a flatbed type or a shaker type. A family with older kids who probably won't ram toys into cabinet doors or smear jelly on drawer fronts can enjoy a fancier kitchen cabinet door style. When choosing the style of kitchen cabinet doors, please consider the lifestyle and life stage of your family.